Professional Facial
Professional cleaning or facial and treatment are essential to complete the small daily cleaning rituals. Also, we offer you a proposal for cabin work protocol that the professional. So it can adapt according to the needs of each client's skin.
1. The Diagnosis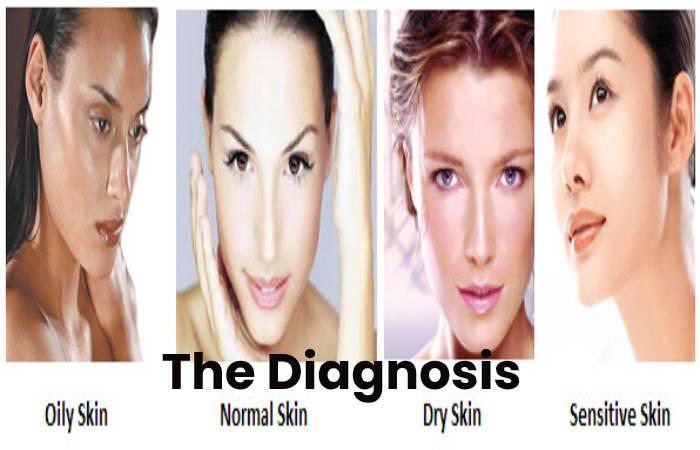 This step will facilitate us to know the state of the skin and proceed with a specific protocol for you. Thus increase the effectiveness of the treatment to perform the total skin problems. The habits of each person, etc. are taken into account. So to establish an adequate remedy.
We can find different types of skin and conditions that can occur in combination or individually: Healthy, dry, oily, sensitive, acne, pigmented, aged. So the Baumann classification tells us how to identify the different types of skin.
2. Facial Cleaning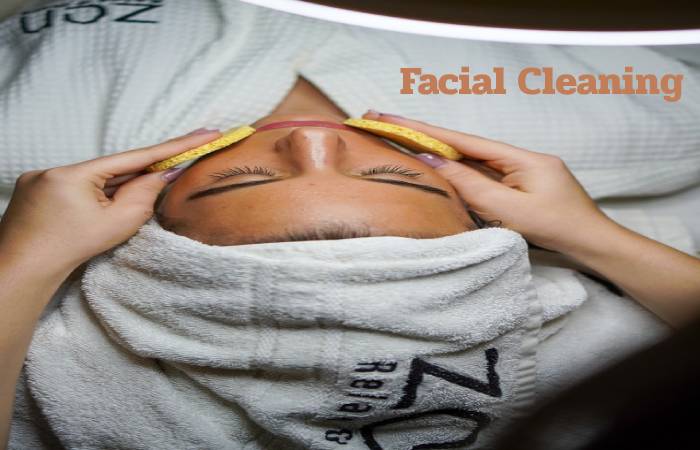 Professional facial cleansing aims to clean dead cells and toxins, hydrate, tone thoroughly. Thus, to improve the circulation of the face, gaining smoothness and elasticity. Also, daily cleaning is essential for the effectiveness of any treatment since clean skin is more receptive to cosmetic products. So the first applies the indicated cleanser according to the characteristics of the skin to treat.
Recommended Product: Cibelesthetic Cleansing Milk.
3. Exfoliation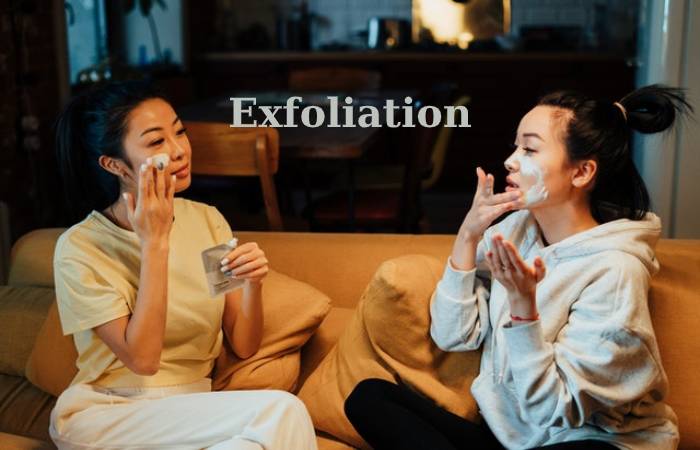 The use of cosmetic exfoliants stimulates the natural process of cell renewal and helps to remove dead cells. Thus avoiding epidermal thickening and improving the appearance of the skin.
Recommended product: Abidis Multiacid Resurfacing Dermal Renewal.
4. Extractive Deep Facial Cleaning
Depending on the diagnosis and needs of the skin. So it may be necessary to remove dirt from the skin pores and hair follicles.
5. Toning
Apply the tonic indicated for the type of skin to treat. So in this way, we stimulate the biological functions of the skin. And the blood circulation, exercising at the same time a tonic action on the muscles. However, it is preparing to receive the treatments.
Recommended product: Cibelesthetic sensitive skin tonic.
6. Manual Activation
Depending on the type of skin, apply the specific cream, or base cream enriched with facial concentrates. And we are going to provide the surface with all the nutrients it needs depending on its condition. Therefore, its particular problems, covering the needs of hydration, nutrition, regeneration. So it balances in a personalized way to achieve the best possible result.
Recommended products: Abidis concentrates.
7. Aparotological Activation
If the professional diagnoses the need for the use of appliances (ionization, radiofrequency, virtual mesotherapy). But either within the cosmetic treatment session or in an individual session. So it applies the appropriate product according to the needs of the skin and type of appliances to use.
8. Mask
In this phase, we apply the most suitable mask. And it is where we leave the skin to rest. So we utilize an extra of complementary active ingredients to those used in the activation phase.
Recommended product: Cibelesthetic hydrating mask.
9. Moisturizing Action
Apply the appropriate cream according to diagnosis and needs.
Recommended product: Cibelesthetic Regenerating Cream.
10. Solar Protection
As important as cleaning, toning, hydrating, or nourishing. Besides, it is the protection of the skin against external aggressions and photo-aging. So we will apply a thin layer of 50+ sunscreen. And if you have any questions about protocol, any treatment or product, in particular, do not hesitate to contact us. So we will advise you on everything related to how to proceed.
Recommended product: Abidis Photodermic facial protector.
Home Facial
It is essential to carry out a cleaning and care routine every day at home. And daily care will make you notice your skin softer, brighter, more hydrated. So we indicate the steps you must follow. Thus. These are some recommendations that you can adapt to your needs, customs, or skin type. And in case of doubt, check with us at your usual beauty center.
1. Cleaning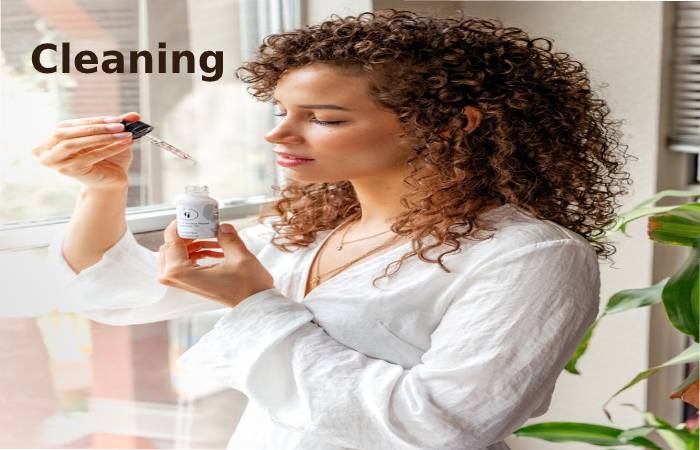 Even if you don't put on makeup, you need to cleanse your skin daily, both day and night. And to remove traces of moisturizer, dust, and street pollution that fouls and clogs the pores on your face.
Choose specific care for your skin type to achieve the best results.
Cleaning: You can use makeup remover products, cleansing milk, or micellar water.
Tonic: Helps to close the pores, balance the PH in preparing the skin for subsequent treatment.
Thus this step is not necessary if you have used micellar water for cleaning.
Recommended product: Diet Esthetic Beauty Purify Micellar Water.
2. Facial Serum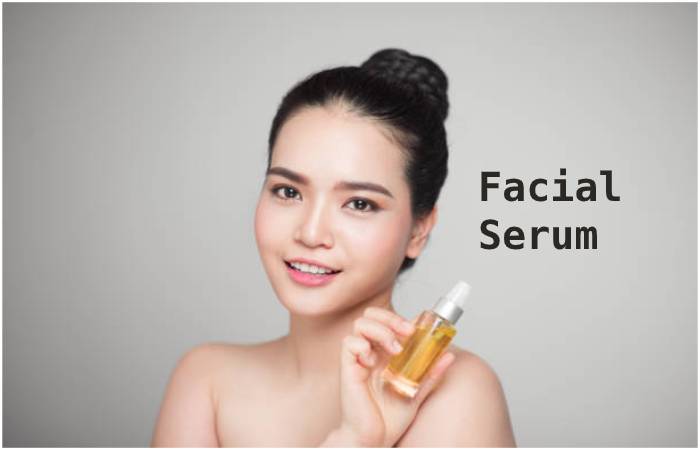 A facial serum is a serum rich in concentrated active ingredients that have a high penetration capacity. And it helps to enhance the treatment that we are going to apply next.
Recommended product: Hyaluronic Acid with Cibelesthetic Pearl Extract.
3. Eye Contour
The skin of this area needs specific care since it is one of the most sensitive and delicate. So over the years, we tend to lose collagen and elastin. So the first signs of aging appear with dark circles, bags, and wrinkles.
Recommended product: Abidis Vitellus Eyes Eye Contour.
4. Hydration
So we will apply a treatment cream depending on age, skin type, and needs: moisturizing, nourishing, regenerating, anti-wrinkle.
Recommended Product: Revitalizing Stage Line Cream.
5. Solar Protection
We will apply it to the moisturizer in the case that it does not contain a protection factor. So since exposure to pollution, weather changes, and solar radiation. And causes of premature aging of the skin are wrinkles, spots, burns.
Recommended product: Cibelesthetic Moisturizer with Sun Protection.
Weekly Care
The daily care that we apply to our skin. Also, we can offer you an extra contribution each week for a more intense and deep treatment.
Exfoliation
A facial peel helps you to renew the cell and remove dead cells. So to facilitate the subsequent penetration of active ingredients in creams. The scrub is indicated for use once or twice a week, always after cleansing but before the mask.
Recommended product: Cibelesthetic Peeling Scrub exfoliating gel.
Facial Mask
A mask is a tool with which you can provide benefits to your skin according to your needs. Be it hydration, nutrition, repair, toning, luminosity. You can find them in cream, gel, tissue, plastic, etc. This step recommends doing once a week.
Recommended product: Iroha Nature Intensive Masks.