Retinol Serum with Vitamin E
It all began in the 1970s when Dr. Albert M Kligman, a dermatologist at the University of Pennsylvania, discovered Tretinoin (Retinoic Acid) for treating acne. Marketed by Johnson & Johnson by a brand name of Retin-A. Dr. Kingman noticed when older patients used Retin-A, they experienced smoother, less wrinkled skin along with lighter pigmentations.
Further in the 1990s, Dr. Kingman coined the term "photoaging"- aging caused due to sun exposure. For this, he developed Renova with Tretinoin in a richer base and used it for treating photoaging. It was a potent medicine but caused redness and irritation that were not so pleasant. It caused the skin to become more sensitive.
Thus, soon, after a lot of work, a precursor of Tretinoin called Retinol was found to be less irritating to the skin, depending upon the concentration of the retinol. Retinol gained popularity too quickly as it was better accepted by the skin and it was not a prescription medicine. Thus, it was open to all with the need.
Therefore, it was found to be incorporated into the skincare routine since the 20s brought better and lasting results for younger-looking skin.
Buckle up for a skincare journey with retinol today.
Decade- Savvy Approaches for Retinol
You may be already engaged in retinol products or at least thinking of using them! Well, you should! Fight the never-ending battle of the aging process. Every decade of your age comes with its own boons and banes. Read yours!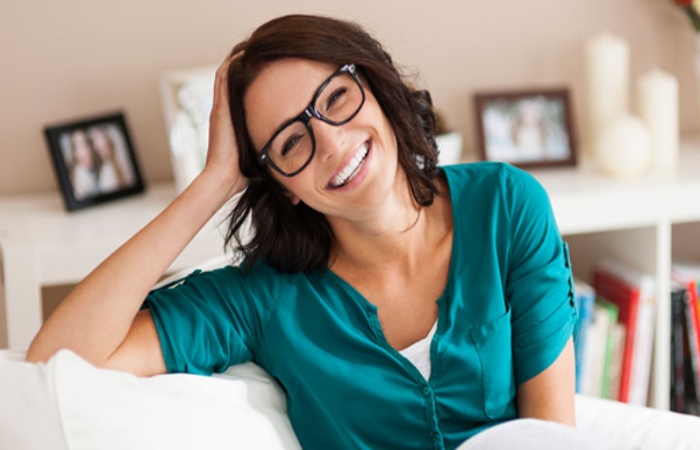 Retinol Serum in Your 20s
Skin in your 20s is firm, smooth, and soft, but you might expect some acne or have acne scars! Did you know that your collagen starts depleting as you reach your mid-20s?
Collagen is a protein that keeps your skin intact. It maintains skin elasticity, cellular health, along with the overall structure and framework of the skin. Retinol is potent to treat and prevent acne but also handle the collagen development that would slowly degrade taking away the glow from the skin.
If you are not yet into retinol product usage, perhaps, it is time for you to go for an OTC option! Start with a lower concentration of retinol. This is a chance for you to be proactive about fine lines and wrinkles that might be a part of your life when you age.
Retinol in Your 30s
In your 30s, your skin's cellular turnover power decreases further. Approached with a little wariness, almost downright panic. Your skin might feel dryer and in the path of losing its firmness if proper skincare is not adopted. Skin becomes a little dull, perhaps has cystic acne due to hormonal imbalance, and gets red easily.
Also, most can experience a little hint of pigmentations, discolored patches, and spots on the skin. You can swear all you want that they "just appeared". But, they are just the visible signs of the accumulation of stressors on the skin in addition to the bodily changes.
You are ahead in the anti-aging game if you started using retinol in your 20s as it shall speed up cellular turnover and diminish the skin dullness along with controlling the signs of aging before they get stubborn and permanent. But, if you don't, then listen to your skin and indulge in a retinol skincare care routine now.
Retinol in Your 40s and Beyond
Congrats, you've stepped in your 40s! You now are possessed with most of the experiences and wisdom of life. And, so is reflected back by your skin if you are not consistent in your skincare routine. Skin can look a little more dull and dry as it gets thinner, experiences crow's feet, and a little sagging.
And, once you touch your 50s, it can be difficult and a lot challenging to get back the tight and younger skin. The skin gets dull and dry and looks all tired and weary. And, not taking a proper skincare approach can cause these to be perpetual.
You are thankful for your wise approach of using retinol in your 20s if you did! Your skin shall be aging gracefully. But, if you didn't, then you are to experience saggy, pigmented, wrinkly with lines, and sagging skin. You have to go for little aggressive treatment options like cosmetic surgeries to get young and tight skin. Be careful as your skin is thinner at old age, and might not respond well.
Start using Retinol Serum in your 20s
The desire to be full of life and look as attractive in their 20s never ends! Everyone is looking for a magic potion that can stop their skin from aging. In your 20s, no matter how badly you sleep or have improper skincare habits, your skin does not reflect- the attractiveness is all there!
Of course, nothing can be achieved overnight. Adopt the retinol in your skincare routine and you will surely have beautiful skin even when you age. Consequently, even when you will be all tired and weary after a hectic day, your skin won't reveal so.
The best retinol skincare to start is SERUM. The serums are better than the creams as they penetrate the skin with ease and deeply. Therefore, they help the skin better!
Uniqaya Retinol Serum with Vitamin E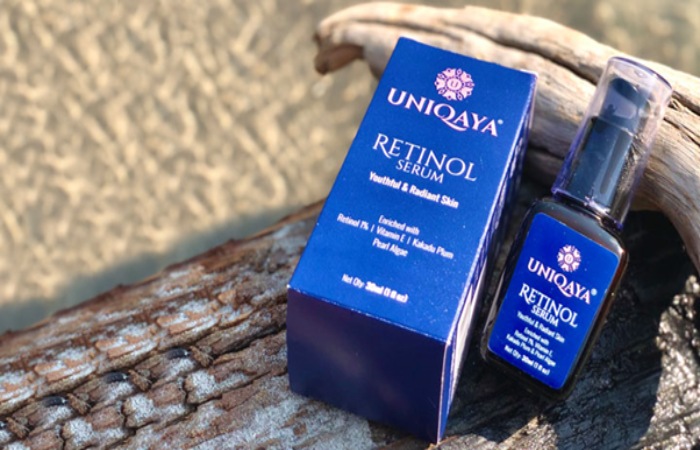 Uniqaya Retinol Serum with Vitamin E is an encapsulated form of retinol with vitamin C and E that enters the skin deeper and bursts open in the skin layers and boosts the skin renewal process.
The Retinol Serum stimulates the production of new blood vessels and heals cystic acne, combat hyperpigmentation, dark spots, and blemishes with the help of a combination of technology (ingredients in an encapsulated form) and potent natural ingredients.
The serum also improves the skin tone, assists in collagen development, and reduces the visible signs of aging, and brings out a youthful and healthy complexion.
Enriched with aloe vera, lemon extract, Kakadu plum, cucumber extract, pearl algae, and perfection peptide, the serum has only 1% retinol concentration. This is the perfect concoction to introduce retinol to your skin without causing too much damage.
Savvy Must-Do- Habits With Retinol
Start with a lower concentration and gradually move to higher (if required).
Apply retinol sparingly. Progressively habituate your skin with gaps in days.
Do not get prescription retinol in your 20s (that's for a later stage).
Use Retinol Serum at night time only.
Always apply retinol on clean and dry skin.
Have a good sleep and control your stress.
Do not forget to do a patch test before use.
The Final Thoughts
Dermatologists love to recommend it. In fact, in the beginning, the retinol and its diverse compositions (mainly, retinoic acid) were more focused on treating acne. Further, with anecdotal evidence and studies, it was found that retinol compounds are excellent in preventing skin aging.
Rachel Nazarian, M.D., at Schweiger Dermatology Group says, "As you enter your 20s, early signs of sun-damage and aging show on the skin. The skin starts to lose elasticity and the free radical damage of pollution, aging, and sun damage triggers the degradation of skin that desperately needs repair."
Even when you cannot hands on the dermatologist prescribed retinol, you can still enjoy the benefits of retinol. The billion-dollar beauty industry has retinol in various concentrations and formulations for you!
Lastly, remember to have the right attitude towards your skin and yourself! A little self-love with a consistent skincare regimen can keep you young forever.
Also Read: Some Helpful Resources on dyifo