Sex is an important part of adult life and couples who experience problems in their sex life want to do well to come together to find a lasting solution. For men, the problem of ED is discussed in hush tones in the doctor's office and you want to make sure that you get in touch with a doctor if you experience problems with managing an erection. For most men, it may be okay to pop a Viagra before getting into action to help with getting a rock-hard erection. This page has more on the safety of taking Viagra every day.But if you are a young male under the age of 40, you want to be able to naturally get and keep an erection to enjoy sex.
The Best Way to Treat ED
When it comes to providing the best treatment possible, you will need to first undergo a proper diagnosis at the clinic to be sure of the condition you are dealing with. And while you can pop a blue pill to increase blood flow to the penis, you want to be able to naturally get your organ to stand erect. In the instance that it becomes a reoccurring situation, you want to meet with a specialist.
While there are certainly natural herbs and organic treatments available for erectile dysfunction, a comprehensive program that combines physical therapy, as well as the use of effective medication, can seriously improve things for patients. But you will need to get to the root of the problem as to why you can't naturally maintain an erection. And you can expect that there are many reasons why you could be finding it hard to do so.
Causes of ED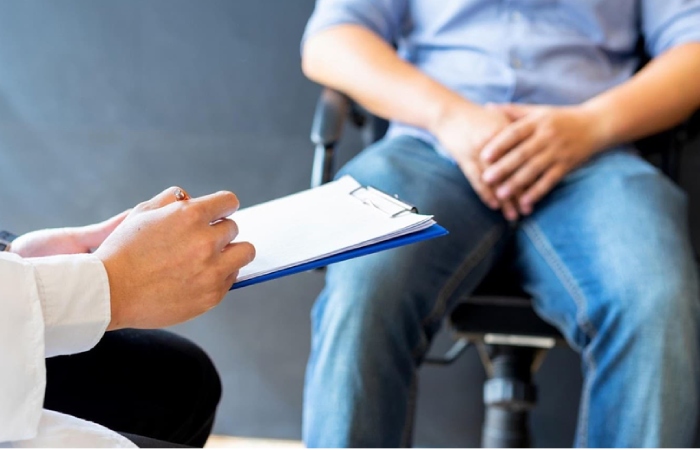 There are many possible reasons why you may be finding it hard to get a proper erection. And experts point out that a physical or psychological issue could be the reason why you suffer from a weak erection. For older men over the age of 50, it is normal to meet with an ED specialist, but for those less than 40, it is okay to worry if you suffer weak erection occasionally. Men who drink and smoke excessively are prone to experiencing ED problems compared to those who don't. Excessive substance abuse leads to the build-up of toxins in the body which can clog up the arteries leading to poor blood supply.
You could also find that you may not be able to do much with your penis if you are recovering from an abdominal injury or surgery. Many other physical conditions can cause ED in men. Diabetes, obesity, multiple sclerosis, low testosterone, and high blood pressure as some of the common issues that can also affect your ability to maintain an erection. As advised, proper diagnosis is important before beginning any treatment for erectile dysfunction, and you want to make sure to work with an ED specialist if you hope to get the best treatment.
Treating Erectile Dysfunction in Men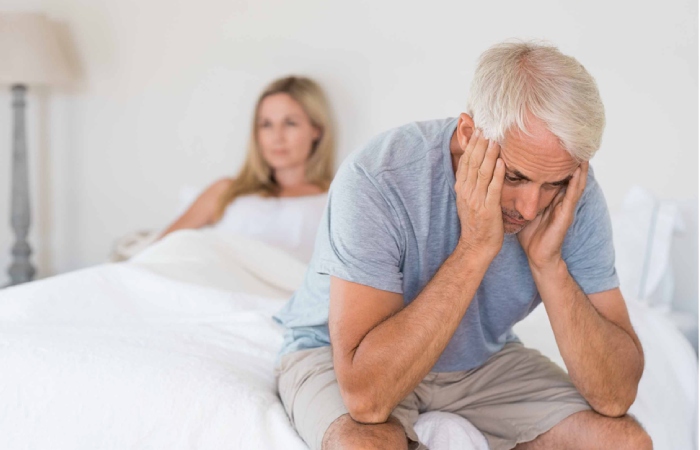 For most patients, the trauma and stress that comes with the inability to perform in the bedroom are what weighs them down the most. And it is entirely understandable that your partner expects you to be able to perform your duties in the bedroom. But you want to be able to work as a team to solve issues that affect your relationship. While there is counseling available to help couples who have issues with their marriage and relationship, you can also find specialists who work with couples to treat erectile dysfunction.
Getting in touch with an expert is important as you will expect that it could be tricky handling matters of a sensitive nature. And when it comes to erection problems in men, you want to work with someone you can be open with. Understandably, men may shy away from female physicians when looking for an ED doctor, but it is best to work with the best professionals in the business. The team of experts at Truong Rehab have the right qualification and experience to work with individuals and couples to help find a lasting solution to erectile dysfunction. The bottom line is that you take precautions in your search to ensure that you find the best ED doctor near you that can help provide you with the right treatment.
The Right ED Doctor to Work With
You will need to search for experienced and qualified professionals and when it comes to matters of health and wellness especially want to make sure that you go for the best in the business. For starters, you want to speak with your doctor in confidence about your situation and you may be lucky they may be able to refer you to a specialist you can work with. You could also decide to check the internet for ED doctors near you who you can get in touch with to discuss more your symptoms.
The internet could make the search easy for you, but you will need to make sure that you choose wisely from the many lists of professionals you will get from an internet search. You should check for academic and professional qualifications that help put to bed issues about their experience. You want to also take into account how long they have been in the professional and the number of patients they have worked with in the past. You can check the reviews on their website if any to see what patients have to say about the quality of service they provide.
Communication is key to being able to work together with an ED doctor. So you want to keep this in mind when looking for the right one to work with. While you surely should expect doctor-patient confidentiality when you meet with your physician, you also want to be able to tell them how you feel truly. So make sure that you leave nothing out when it comes to talking about your symptoms with your physician.
Final Note
Stress, depression, drugs, and alcohol abuse, are some of the psychological factors that promote ED, and you could find that choosing to quit drugs and alcohol could help get your body back to its glory days. And in the case that you need to get in touch with an ED doctor, can use the tips above to help you in your search.