After the hustle and bustle of choosing your wedding dress, the monumental task of figuring out the bridesmaid dresses is coming. Choosing bridesmaid dresses is one of the toughest but the best parts of the wedding planning process. Bridesmaid dress shopping isn't easy, you must take different budgets, body types and style preferences into consideration. Your girls should shine as brightly as you on your big day. But how do you choose the perfect dress for your heart, read on for tips on how to choose bridesmaid dresses that complement the bride.
Choosing Your Bridesmaid Dresses-Our Tips
Here are our suggestions to choose your bridesmaid dresses. We promise they are totally doable, and your friends will thank you for picking them.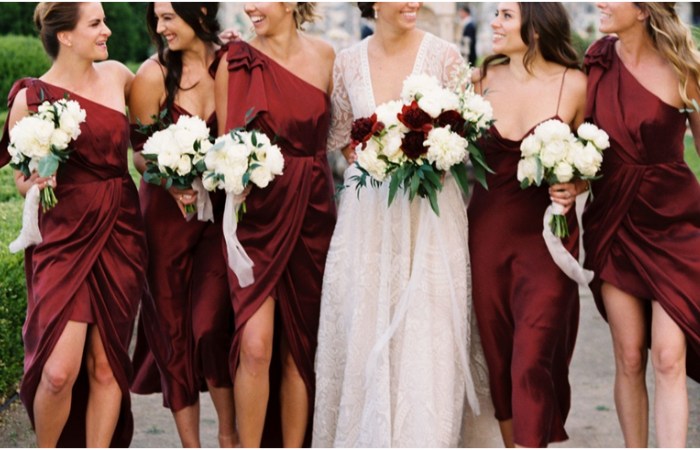 Keep Your Dress Style in Mind
First and foremost, when it comes to styling your bridesmaids, the first factor you need to consider is the style of your wedding dress or outfit. For instance, if your wedding dress style is romantic and your crew will be around you in many pictures, you can consider dressing your squad in bridesmaid dresses with flowy fabrics and ruffled sleeves. Please avoid choosing bridesmaid dresses that match many details of your dress closely. Because it's your special day and you deserve the spotlight. If possible, try to match the necklines of your dresses and pick similar-length gowns to make sure your dress is prominent in photos.
Set Budget
After choosing the style of bridesmaid dresses, it's time to decide who pays for the dresses. If the bride's budget is adequate, the bride wants to tailor the dresses for her friends – she can go ahead and do so. But if the bride wants her friends to handle their own dresses, she needs to consider how much budget they are willing to spend on a dress. Not everyone can afford an expensive bridesmaid dress, so when it comes to price, try to be considerate of your girls' lifestyles. It's essential to know how much your bridesmaids are willing to spend. Therefore, focus your search on dresses in an affordable range and decide which dresses are best for your friends. With so many dress styles, designers and fabrics to choose from, you can always find the best style and look within a much more affordable price range.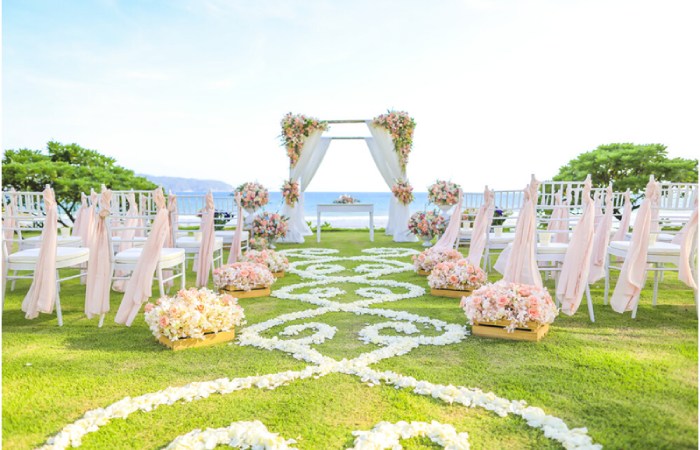 Consider the Venue and Season
This is the third topic that needs your attention when selecting bridesmaid dresses. The location of your wedding certainly helps to dictate your wedding dress and it follows also influences how to pick bridesmaids dresses. For example, if you are planning an outdoor wedding like in a park or garden, you'll probably select something lighter-colored so that it doesn't have conflict with your surroundings. If your wedding is held indoors, darker colors dresses may work better. To make choose color choices accurately, think about what season you'll get married and what colors are popular in those months. Spring colors tend to be bright while autumn colors usually are dark, if you want to be getting married in fall, gold bridesmaid dresses might be a good choice for your squad.
Flatter All Body Types
The style of bridesmaid dresses should flatter all. Take your friends' body types into consideration before choosing a bridesmaid dress. You can pick a color or various colors and allow them to choose their own dresses if you have trouble finding appropriate dresses due to different body types. There are lots of gorgeous size and style options, if the dresses do not break up the theme of the wedding, then everything is fine and your heart will thank you for your understanding.
Final Words
Many factors play important parts in choosing suitable bridesmaid dresses. Understanding how these factors work together will help you make your decision. There are probably other details to need your attention, in any case, relax and enjoy the moment. Hopefully, after reading this guide, you can make your wedding day vision memorable.