The vegan diet has long been a topic of conversation. It is again in the public eye this month, with millions of people globally switching to a vegan diet for what is known as "Veganuary." Vegans tend to be quite vocal about their diet and lifestyle, while many non-vegans shout equally as loud about their meat-based diets. There is a common misconception among non-vegans that it is challenging, if not impossible, to become an elite-level athlete without incorporating animal products into your diet. The following top-tier athletes are successful proof that a natural, plant-based diet can help you reach the top of your game.
Lewis Hamilton – Formula One
Professional motorsport is one of the most physically and mentally demanding sports on the planet. Some people wrongly think that driving a car at high speed is easy, but the g-forces the driver experiences, in addition to having to have the laser-focused concentration for extended periods, means only the very best rise to the top. Formula 1 drivers regularly endure forces between 6g and 9g when their cars are under braking and often emerge from their cockpit exhausted and drenched with sweat.
Lewis Hamilton has been one of the best Formula One driver over the past decade. Indeed, many consider the British superstar one of the sport's all-time greats. He has won 103 of his 310 races and has been crowned world champion seven times, the joint most in history. Hamilton is living proof you can excel in sports without following a meat-based diet.
Hamilton switched to a plant-based diet in 2017 after watching the Netflix documentary What the Health. He credits his diet and lifestyle to his continued success and ability to compete at the highest level despite being 38 years old. Hamilton took things one step further by opening a vegan-friendly fast food chain called Neat Burger in 2019. The company only uses plant-based products, sustainable packaging, and renewable energy and plants a tree for every burger sold.
Venus Williams – Tennis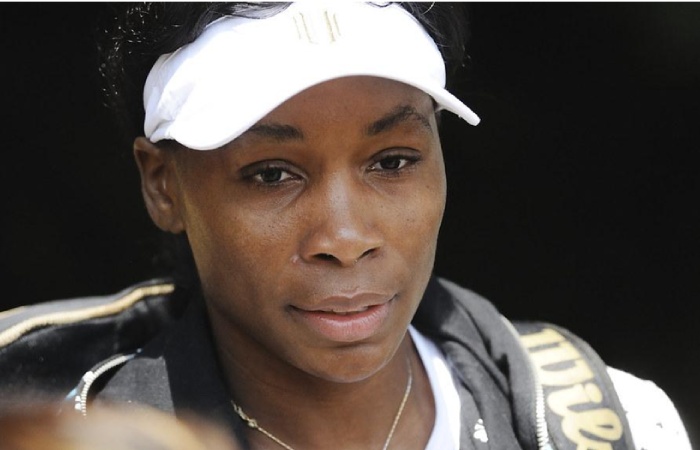 Venus Williams, along with her sister Serena, dominated women's tennis for more than two decades. During her long and illustrious career, Williams won seven Grand Slam tournaments, including Wimbledon five times. However, Williams' career came under threat in the late 2000s when doctors diagnosed her with Sjögren syndrome. Williams suffered from eye and mouth dryness, severe joint pain, and fatigue. After dozens of tests, Williams was diagnosed with the autoimmune disease Sjögren syndrome.
Williams immediately switched to a plant-based diet, and the symptoms of her Sjögren syndrome eased, allowing her to win dozens more tennis matches, including becoming the Australian Open champion for the second time in 2017 when she was 37 years old. Williams recently explained her reasoning for making a massive U-turn in her diet to Health Magazine.
"I was diagnosed with an autoimmune illness and wanted to keep my performance on the court. Once I started, I was in love with the concept of fuelling your body in the best way possible through raw, vegan food. Not only does it assist me on the court, but I also feel like I'm doing the right thing for me."
Williams launched Happy Viking last year, a vegan protein brand.
Scott Jurek – Ultrarunner
Ultrarunners' diets need to be packed in vitamins, nutrients, protein, and energy because of their sport's massive strain on their bodies. American Scott Jurek dominated the ultrarunning scene for years. Jurek is an incredible athlete who once ran non-stop for 24 hours and set a record of 165.7 miles. He won the 135-mile Badwater Ultramarathon, widely considered the world's toughest foot race, twice, and the Spartathlon in Greece, a 153-mile test of endurance, three times.
Jurek followed a vegetarian diet from 1997 before becoming a vegan two years later. Although Jurek does not enter many competitive races these days – he is 49 years old – he is an accomplished amateur chef who regularly shares meals he has created inspired by his world travels.