Makeup can be a great ally; look better and feel just as young on the outside as on the inside. With a few touches here and there, you will transform your look.
Makeup can do a lot to take a few years off us. And no, it is not about covering wrinkles and achieving a super artificial effect. No, the key is just the opposite. In which the skin looks healthy and juicy, the eyes are more prominent and awake, and the lips are hydrated and with more volume.
And yes, all of that can be achieved by choosing the right shade of blush, applying brown shadows instead of black or gray, with a lipstick of the correct color, or putting a highlighter where it needs to go. These 8 tricks are super easy to replicate, and indeed many of them can carry out what you already have in your toiletry bag. You have to know how to apply it!
Also Read: Vinegar Home Remedy for Dandruff
Nude Makeup
The light you see that you are wearing makeup, the better. Recreate that rejuvenating nudity with a base the same color as your skin and better if it is light so that you do not have that unflattering mask effect. If you want to raise your skin tone, apply sun powder, never a darker base, because it would age you.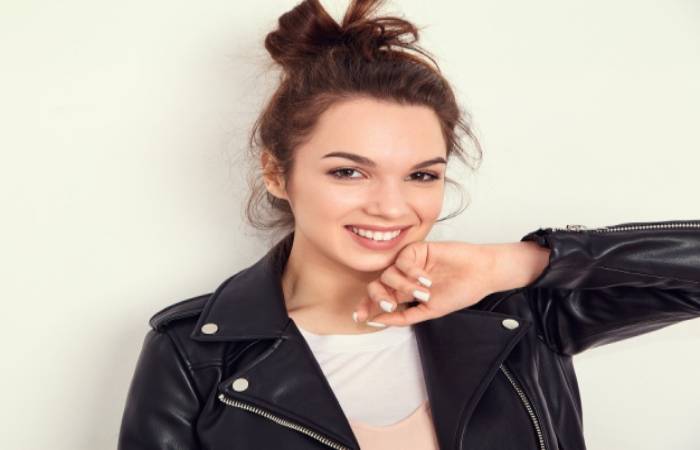 No Blemishes
The basic rule of nude is to camouflage flaws. A perfecting anti-pore primer, like this one from Shiseido's Waso line, and a concealer of dark circles will hide them and make your face become a canvas, without differences in color areas.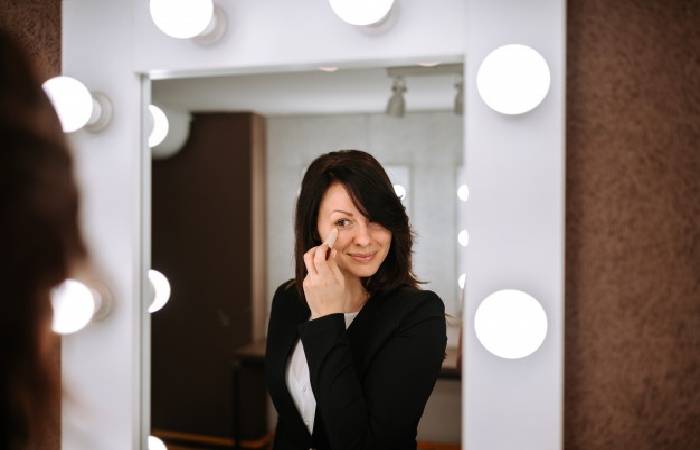 Image credit: www.hollywoodmirrors.co.uk
Juicy lips
Dark tones refine the lips, which lose volume with age. Take it back with hydrating lipsticks in light shades like this one with L'Oréal Paris Age Perfect Serum in the glowing shade.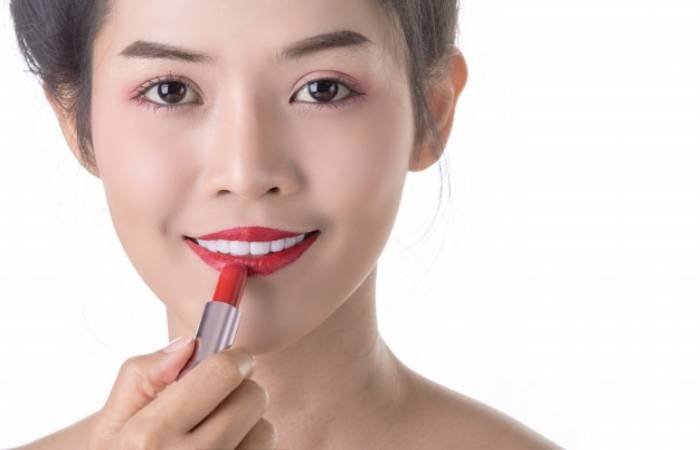 Rested Skin
Makeup can make your skin appear fresher like you've been on vacation for a week, sleeping 8 hours every night. You have to put a touch of highlighter on the eye's tear duct and under the arch of the eyebrow.
Makeup Intensify your Look
Give strength to your eyes using mascara and outlining them. But be careful with the lower line. Trace it flush with the lashes, not inside, so as not to make them smaller. Big eyes rejuvenate. To make your look more sophisticated, you can do a smoky makeup, but changing the grey shades for brown, like these from Dior. The result is more natural.
Watch out for bright shadows! Do not abuse, because they could show the wrinkles. Better dunks.
And balance the makeup. If you accentuate the look, choose a light color for the lips. A very saturated makeup puts years.
Tricks to Enlarge the Eyes
We have told you that large eyes rejuvenate, so here we leave you 3 tricks to enlarge them with makeup. So to learn more follow The Brow Trio.
Lengthen and curl your lashes with mascara. Fan-shaped eyelashes open your eyes. To achieve this effect, but the brush at the lashes' base and slide it in a zigzag motion upwards. Insist on the outermost part of the eye. For additional info, You can visit Paris Lash Academy online for a variety of eyelash extension supplies.
The tightening or invisible profiling. The invisible eyeliner consists of delineating the eye through the inner area of the upper eyelid. The line is barely visible, but the eyes appear more extensive, and the lash thickness is optically increased. It is the secret of many celebrities.
The eyebrows, slightly arched. We don't ask you to make them triangular, but we ask you to accentuate the brow's arch subtly. Your eyes will look more transparent and more extensive in form, especially if you have droopy eyelids.
Bring Your Cheeks to Life with Pink
Pink is the quintessential rejuvenating color. But do you know which shade of blush suits you the most and how to combine it with nude makeup?
If your skin is neutral, choose a light pink blush, a hot pink or fuchsia lipstick, and a salmon shade that predominates.
If the skin is normal, opt for peach pink blush, like this one from Lancôme, nude or brownish pink lips and brown tones.
And if the skin is golden, wear rose gold blush, sheer pink lips, and gold and brown eyeshadow.
If the skin is dusky, go for a strawberry or cherry blush, currant, or coral lips. For the eyes, medium brown and gold tones.
Makeup Foundations with Anti-Aging Treatment
Camouflages stains: Opt for a more covering texture or a formula with a lightening function.
No glare: If you have skin grease, choose a makeup base with mattifying active ingredients, such as clay, that is oil-free (without oils), and anti-pores.
Hide little wrinkles: Choose it with hyaluronic acid, vitamin E, and tightening ingredients, such as Gotu Kola.
Also Read: Myths and Truths about Hair Loss
MORE INFO:- heaalthlive