Spring is exact around the corner and with that comes one of the most awaited religious holidays for Christians—Easter. This wonderful holiday symbolizes God's love for His people and we all celebrate it with pomp and show.
In general, millions of Christians celebrate this beautiful day with a variety of customs and traditions. For example, Orthodox Christians follow the Julian calendar and celebrate Easter a week later than the rest of the world. In Scandinavia, a rabbit brings red and yellow eggs to all the good children. In Germany, young couples tie their hands together with ribbons on Holy Saturday and vow they will remain united forever in love.
While these are all beautiful traditions to celebrate the resurrection of Jesus Christ, many families decide to make the holiday even more special by engaging in various activities that are significant for Easter.
In this post, we share five ways you and your family can prepare for this beautiful festival.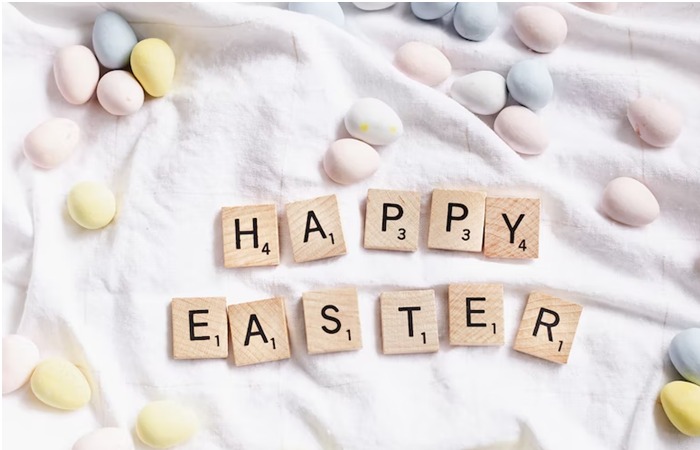 Get in touch with your spiritual side
As Lent season starts, you can get more in touch with your spiritual side and grow deeper in your love for Christ. Some great ways you can do so are by saying your prayers, revisiting the Gospels, and reading your way through the holy week.
For instance, you can choose to follow the readings that narrate the story of Jesus' passion, death, and resurrection, as well as inspirational writings by your favorite saint of the day who talks about the greatest sacrifices and good doings of Christ. You can do this activity every night with your family and turn it into your own tradition.
Attend a service
According to research, about 41% of American adults attend worship services on Easter. Many of them even choose to attend mass services and liturgies all throughout the Lent season and during the Holy Week, along with their family.
While these services can be very educational for adults, they can also be a great way to teach children about the meaning of Easter and Jesus' sacrifices for His people. In fact, many churches may offer special services for children to keep them entertained while still teaching them everything they need to know about this wonderful holiday.
Practice fasting
During Lent, many Christians practice fasting, which is another custom you can do as a family for Easter. It involves giving up certain luxuries such as sweets, meat, and alcohol and is generally observed for 40 days.
Besides making menu adjustments, there are other things you and your family can fast from during the Lent season. For example, perhaps you can ask each family member to choose an activity or an item they see as a distraction and give it up for the season. This can be television, social media, or maybe a negative habit such as complaining or raising your voice.
Decorate your home
Probably one of the most exciting things about Easter, especially among young children, is the decorations. The holiday is all about lively, pastel colors, vibrant flowers, and beautiful ornaments, which can add personality and character to your interior while also celebrating the festival accordingly.
For example, start by making your Easter baskets and filling them up with Resurrection eggs, adorable bunny figures, and candies. If you are feeling more creative, make some egg coasters to impress your guests, as well as an Easter floral arrangement with a bundle of baby's breath and freshly dyed pastel-colored eggs in a wire basket.
Easter eggs
Another way to prepare for the holiday is to make your Easter eggs. This is an exciting activity you can do with your family, especially if you have young children, whom you can ask to paint and color the eggs however they want. Instead of painting your eggs in solid pastels, you can ask your little ones to decorate them with all of the Easter colors like red, yellow, green, pink, and blue.
To make them more visually interesting, you can ask them to draw flowers or turn them into bunnies by making paper ears and gluing them to the eggs. Once the eggs are colored and decorated, you can hide them around your garden or inside the house, so your guests and children can search for them. This is one of the most popular Easter activities that everyone enjoys.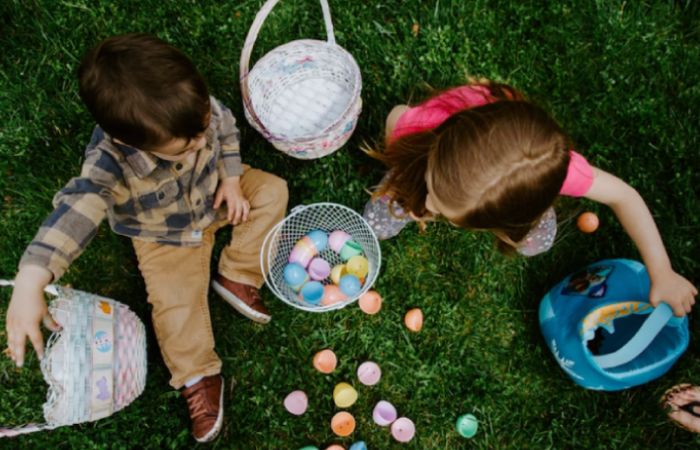 Final thoughts
Easter is undoubtedly one of the most beautiful holidays of the year. It carries a deep meaning and it is the perfect festival to celebrate with your family. To make sure you have the best time, follow the tips from our post and learn how your family and you can prepare for Easter this and every year.