Many older adults have a goal of staying independent and active as they age. However, not everyone has a clear picture of what exactly this looks like in practice, and they're not sure what they need to do to stay independent. Here are seven practical tips to help seniors stay active no matter their stage of life:
Maintain an exercise routine.
Physical activity is one of the biggest ways you can fight the signs of aging and stay healthy and independent well into old age.
If you aren't currently exercising, it's never too late to start a routine — and if you are dedicated to working out, you might need to make some adjustments as you age.
Your doctor can advise you on what activity levels are appropriate for someone of your physical fitness level.
If you're not sure how to get started, walking is a low-impact activity that is appropriate for almost everyone and requires minimal equipment except shoes for swollen feet.
Focus on balance and flexibility.
Having good balance and flexibility are key to preventing tripping and falling hazards, which is why it's important to work on these skills as you age.
Exercises such as yoga and Pilates will help you work on these skills and improve your core strength. Look for classes that are specifically tailored to seniors to make sure that you're getting the instruction that you need.
Preventative practices, such as wearing diabetic house shoes and also a medical alert system inside your home, will also help prevent falls before they happen.
Watch what you eat.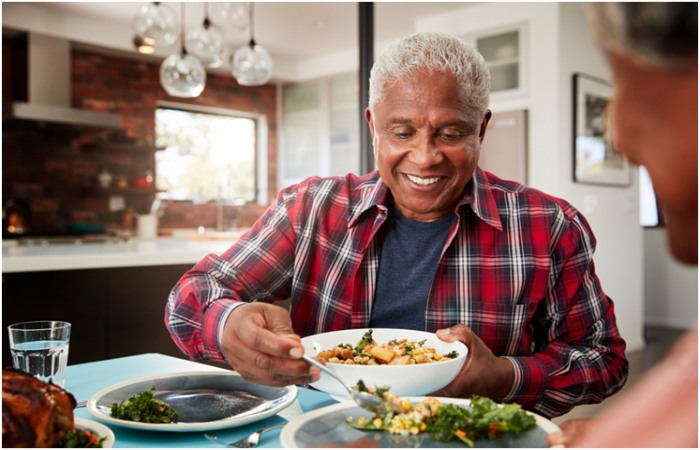 As we age, our metabolism slows, which means that we can't eat as much as we used to without consequences.
You might also find that your stomach becomes sensitive to foods that once didn't bother it at all. In some cases, you may find yourself never feeling hungry and in need of appetite stimulants for elderly.
These changes mean that you will need to adjust your diet accordingly, possibly by eating smaller portions or by reducing or eliminating certain trigger foods.
A little bit of indulgence now and again is totally fine, but just make sure that you aren't going overboard (especially with foods that you know cause gastrointestinal issues).
Keep your brain sharp.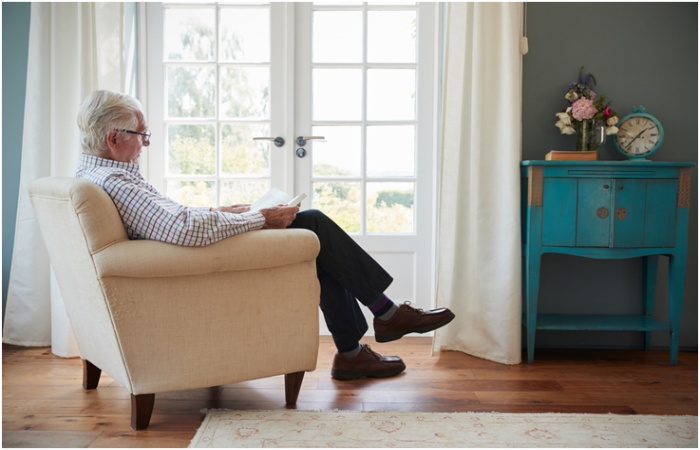 Understandably, a lot of attention is put on your physical health as you age. However, it's just as important to maintain your brain as it is your body.
Look out for signs of declining cognition and know the difference between regular signs of aging and Alzheimer's and other forms of dementia.
Do exercises that will help keep your brains sharp, such as crossword and Sudoku puzzles. Doing new activities will also help your brain forge new pathways and force it to keep learning, which is beneficial for people at any age.
Update your home if necessary.
Aging in place is a big goal for many seniors; however, few people live in a home that is senior-friendly with no adjustment whatsoever.
Conduct an audit of your home and remove possible hazards, such as cords that can cause falls. Also, look for ways that you can make things easier, such as installing special doorknobs designed for arthritic hands or buying duster house dresses so you can keep dressing.
In some cases, such as homes with multiple flights of stairs, it might be less of a hassle (not to mention less expensive) to move into a new home that is more suited to your needs as you age.
Be realistic about the features of your current home and what renovations you are willing to do to stay there.
Don't let your relationships fade.
Seniors often struggle to keep up friendships as they age, especially if they can't drive, as that makes it difficult to attend social outings if friends can't come to visit them.
Even if seniors can drive, they might not be able to participate in certain social activities if they have physical limitations, as walking or standing for long periods of time may be off the table.
If your family lives far away or doesn't visit often, this can also exacerbate the isolation and loneliness, leaving many seniors to simply give up on maintaining social connections.
However, it's very important for both your physical and mental health to keep up as many of those connections as possible.
Ask people who live locally to come to you, and offer to call or FaceTime with people who live far away. Just because they need a bit of a nudge doesn't mean that they don't love you!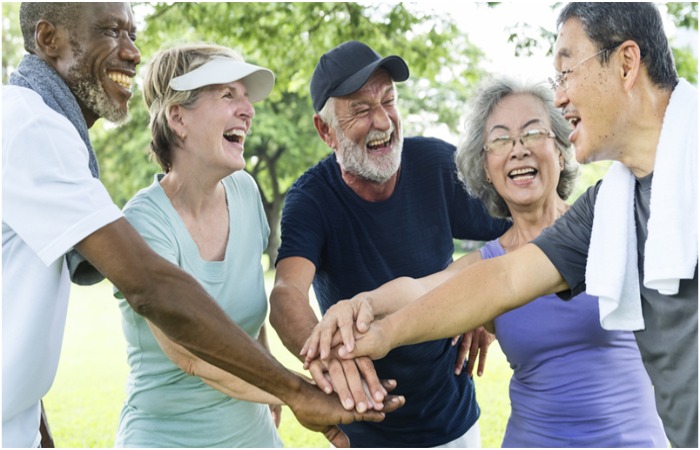 Make your wishes known.
No one likes to think about that end-of-life planning checklist, but it's smart to make a plan while you are still able to do so.
This will ensure that everything will be carried out according to your wishes, ranging from who gets how much money when you finally pass to whether you ever want to be moved to assisted living (and under what circumstances).
Taking care of the paperwork and legal stuff can be a bit of a hassle, but it will give you and your family major peace of mind once you get it all settled.
It's much better to do it now than to later find yourself in a situation where you or a family member has to make a snap decision in an emergency.
Staying active and independent as you age takes work, but it's so worth it to be able to keep living your life without restrictions.
As long as you take care of yourself and your affairs, you can keep adventuring for a long time to come. After all, there's a reason why they call it the golden years!