Working From Home: More than a year after the pandemic forced millions of employees to work remotely, many offices are starting to open their doors again — and not everyone is happy about it. According to a study by Best Practice Institute, over 83 percent of CEOs want their employees back in the office, while only 10 percent of employees want to come back full-time.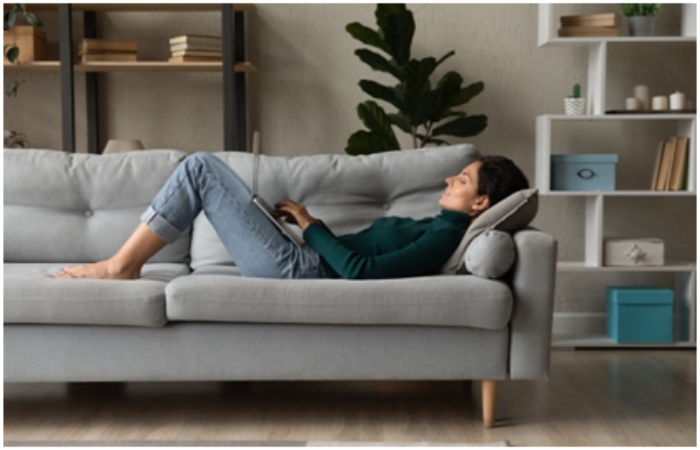 It's likely that working from home is here to stay, but that doesn't mean the challenges of remote work will suddenly disappear as daily life returns to semi-normal. Many Americans have come to realize that having their workplace double as their home can take its toll, especially on their mental health. Fortunately, between weighted throw blankets and virtual happy hours, there are plenty of ways to maintain your mental health in check while working from home.
The Challenges of Working From Home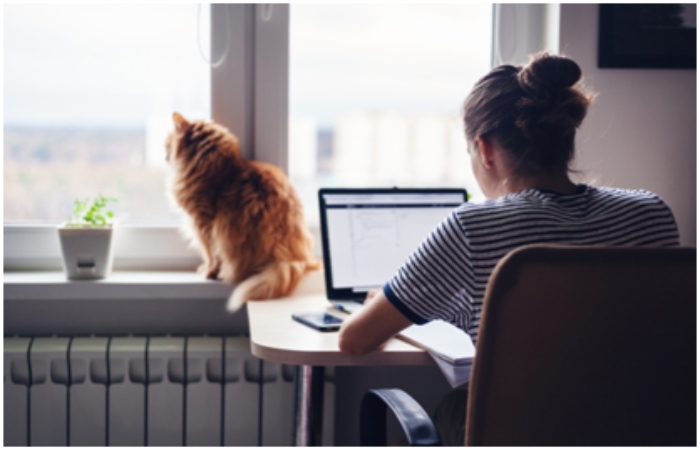 Pre-pandemic, working from home — or WFH as it's known in shorthand — seemed like a dream come true. Studies have shown that remote work usually results in greater productivity, fewer disputes and happier employees overall.
But working from home has its challenges. While it's true that WFH employees are generally more productive than their in-office counterparts, this is likely because remote employees tend to work longer hours. Other common pitfalls of remote work include social isolation, distractions at home and "Zoom fatigue" from an overabundance of virtual meetings.
Perhaps one of the biggest challenges of WFH, though, is keeping your work and home life separate from one another. Working from home frequently blurs the line between your professional and personal life, making your home feel less relaxing and more stressful.
The Best Ways to Protect Your Mental Health While Working Remotely
Remote workforce management is directing and managing remote workers. Typically, this involves a combination of communications, processes, and technology designed specifically to compose a productive remote workforce. Companies that have invested more in successful remote workforce management also often offer in-depth training on remote work-related topics for managers and employees.
So, what can you do to overcome these challenges and stay mentally healthy while working from home? In a word: self-care. To protect your mental health, it's necessary to prioritize yourself on a regular basis.
With that in mind, here are a few tried-and-true tips and tricks for staying in good mental health while working remotely.
1. Find a schedule that works for you: Not everyone is suited for a 9-5 workday, and that's OK. One of the major benefits of working from home is that it often comes with flexible working hours. If your current schedule leaves you feeling frazzled all day, experiment with different working hours and breaks until you find a routine that makes you feel productive and happy.
2. Set clear expectations: Speaking of schedules, don't assume that your colleagues will be respectful of yours. Some people may assume that your WFH status means that you can be contacted at all hours of the day. Set clear expectations from the start by letting them know your working hours and how/when you prefer to be contacted.
3. Leave your workspace for lunch: This one is so important — stop eating at your desk! Chowing down in front of your computer screen often leads to unconscious eating, which is eating without paying attention to our body's satiety cues. Over time, unconscious eating can lead to poor nutritional habits that wreak havoc on your mental health. Moreover, by stepping away from your desk for lunch, you can give yourself an actual break, improving your productivity and your health.
4. Create an end of day ritual: When you work from home, it's easy to feel as though you're always in "work mode." Why not help yourself shut down for the evening with relaxing activities? After you officially clock out, shut down your computer and silence your email notifications. Take a dog for a walk and do a quick yoga workout. Then, grab a book and put on a weighted robe designed to help you relax. With a wind-down ritual, you'll feel more refreshed for work the next day.
5. Take advantage of Employee Assistance Programs: Whether you work commute to an office full-time or remotely, you can (and should!) take advantage of your company's EAP, or Employee Assistance Program. An extremely common but often overlooked benefit, these employer-sponsored programs provide free services for employees with the goal of helping them work through personal problems. Through an EAP, you can reach out to a therapist and get anywhere from two to six therapy sessions — free of charge. So, why not take advantage? Ask your HR manager about your company's EAP and see what they have to offer.
6. Keep in touch with your colleagues: As much as you may joke about your cat being the cutest coworker, let's be real: pets can't replace human-to-human connection. Besides, staying in touch with your coworkers is not only good for your mental health, but it's also critical to your career. Also, to stay connected while working remotely, you need to make an effort to communicate with your colleagues. Offer to host virtual happy hours (or social hours if you're not drinking), invite a coworker to share a virtual meal or catch up with a video chat after work. By communicating regularly, you'll feel less isolated and more connected to the team.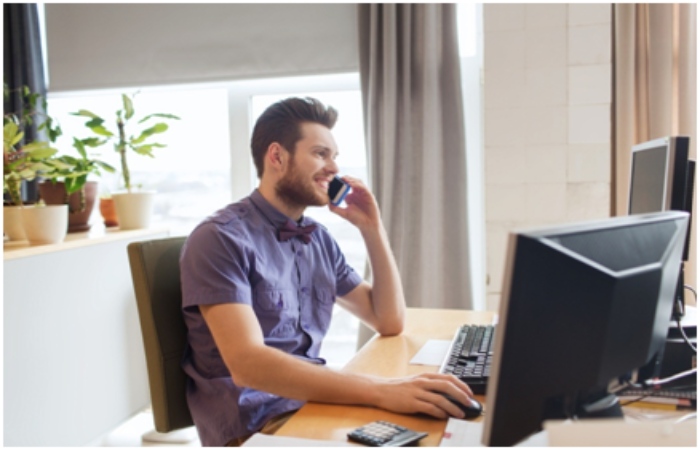 7. Know when to take a break: When you're up to your eyeballs at work, it can be difficult to step away from your desk. Do it anyway. Go for a walk around the block or sneak in a quick stretch routine. Although it might feel like you're wasting precious time, you're doing yourself a big favor. Countless studies have shown that moving your body can increase cognitive function, making you more productive and, in turn, less stressed.
Taking a break means doing things or engaging in activities that can help your mind relax. This can be anything. For some it might be listening to music, for others, it can be about seeing their favorite movie stars or tv shows alone. Depending on what works best for you in terms of relaxation and rest, go to the following website and download your entertainment content accordingly- https://proxy-rarbg.org/
Working from home provides an extensive range of advantages, from greater flexibility to avoiding a daily commute. But unless you take steps to guard your mental health, working from home can just as easily lead to unnecessary stress and burnout. With these tips, you can prioritize your mental health and avoid the common pitfalls of remote work.