Pillow: Using pillows and mattresses with the right size, height, and firmness could make a world of difference to your health. These sleeping aids could help you get a good night's sleep by keeping you comfortable, depending on your preferred sleeping position.
Some people are not aware that side, back, and stomach sleepers require different types of support for their necks and spines to prevent or reduce vertebral pains. Besides physical aches, discomfort might result in sleep deprivation. This could cause poor mental and physical health. It may even aggravate existing health problems.
Ways You Can The Perfect Pillow For You
Quality sleep and better health are possible by choosing the right pillow according to how you sleep. Here are the basics of selecting the perfect one like a pro.
1. Picking A Pillow Depending On Features
Not all pillows are made equal. They come in different shapes, sizes, and fillings. They have diverse characteristics such as:
Firmness: A soft one will allow your head to sink lower than a firm cushion. The term 'plush' is also often used to describe this. If you're looking for something firm, a latex or millet pillow is said to provide more support.
Loft: This refers to the height or thickness. Technically, a low-loft is less than three inches thick, a medium-loft is 3 – 6 inches, while a high-loft is over six inches.
Special Pillows: These types are made from various materials and designed to address specific needs and support particular body parts. For instance, there are different kinds such as cervical, cooling, snore-preventing, and positional pillows.
Pillow Fillings: Often, firmness depends on the materials inserted. Until recently, more manufacturers have started using other kinds of materials. For instance, you could find horsehair, hemp, or even a buckwheat hulls pillow carried by different brands entering the market for their unique features. But there are common fillings such as foam, either traditional or special, such as memory foam. You could even find ones that are filled with gel, latex, wool, or feathers.
Still, there seems to be an ongoing argument about how beneficial alternative fillings are. For instance, there's a general lack of scientific studies to support the benefits of buckwheat, horsehair, or hemp pillows.
But anecdotal evidence shows that buckwheat hulls may ease sleep problems caused by pain and other discomforts. Learn more about buckwheat pillows in this video: 
2. Picking A Pillow For Side Sleepers
Some people who sleep on their side could opt for a firm pillow to help the neck and spine maintain proper form. Medium to high-loft measuring at least four inches in height are advised for side sleepers, so the space between their ears and shoulders could be supported.
A high-loft pillow with medium to high firm support helps relieve too much pressure on shoulders and from your body weight. Having these features also helps prevent stiff necks by offering adequate support to your spine, neck, and head. It could also be beneficial if you tuck a small one between your knees. As an additional tip, side sleepers may want to avoid soft materials such as feathers, polyester, and gel.
3. Picking A Pillow For Back Sleepers
For back sleepers, thinner or low-loft pillows could be perfect, so your neck, head, and shoulders could be supported and cradle better. These help keep your spine's natural curvature and form better than high-loft ones.
Hence, low to medium-loft pillows could relieve too much pressure or prevent your head and neck from protruding forward awkwardly. Opting for high-loft ones may aggravate back pain and neck problems. It would help to have a sleeping aid with medium firmness for adequate support. This is because back sleepers with heavier builds tend to have their heads sink deeper in the pillow or mattress. Specific materials could dictate its firmness and overall support capacities.
4. Picking A Pillow For Stomach Sleepers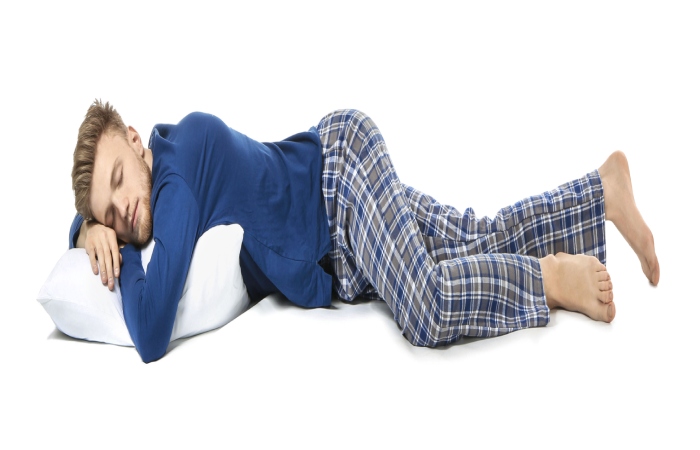 Stomach sleepers might want to look for the thinnest pillow possible—one for their head and another for under their stomach and chest to prevent back pain. Using a medium or high-loft will force your neck and spine to adopt an unnatural position, which triggers pains in those areas.
If you sleep on your belly, look for a low-loft pillow measuring less than two inches and with soft support so your neck isn't craned upwards. Soft fillings such as feathers and gel are best for stomach sleepers. Aside from being pliable and compressible, they could adjust to the proper height your head needs.
Final Thoughts
Because of the comfort, it provides, choosing the right pillows and mattresses could help you sleep better. Individuals prefer different sleeping positions and, therefore, need various types of cushioning. If you are a combination sleeper, consider buying ones with adjustable filling so you could control the height and firmness you need.