The holidays are wonderful, but the amount of trash we leave behind this time of year is less than delightful. According to the EPA, American households generate 25 percent more trash during the period between Thanksgiving and New Year's Day. Yikes!
Sadly, much of this waste comes in the form of gift-giving. From pretty bows and ribbons to gift wraps, most gifts come swathed in plastic, and we all know that plastic takes a long time to decompose.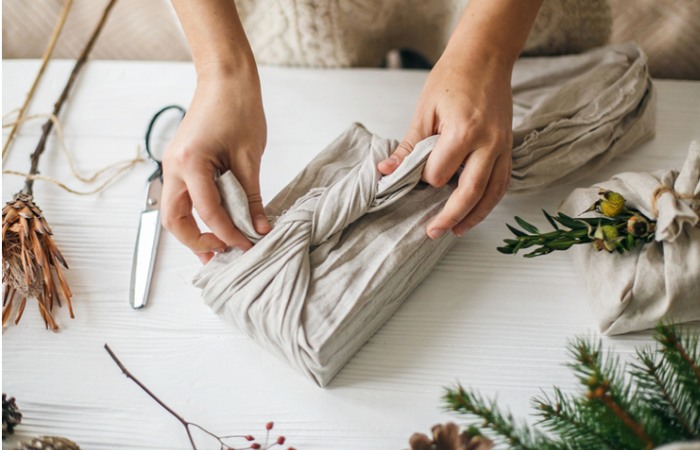 But the act of gift-giving doesn't have to be inherently wasteful. With creativity and planning, you can delight your loved ones with gifts that are kinder to the planet (and perhaps your wallet). Here are a few suggestions to help you gift more sustainably and reduce your waste this year and in future years.
Look for durable, reusable gifts
Giving reusable items is a great way to encourage friends and family members to be more sustainable. Whether it's a pack of reusable cotton rounds, a low waste razor kit or a set of stainless steel straws, reusable items are gifts that keep on giving by reducing the number of disposable products that end up in a landfill. Best of all, they can help your loved ones save money!
Just make sure that you know the recipient well enough to pick a gift that they'll actually use. After all, a reusable gift won't do the planet or the recipient any good if it's collecting dust on a shelf.
Consider shopping locally
Shopping locally benefits the planet in many ways. First, it encourages local businesses to buy more local products, which reduces the environmental impact of your purchases by requiring less transportation. Shopping locally also supports the community by putting money back into the local economy, making it easier for the community to take care of its citizens and environment.
Shopping locally isn't always the most eco-friendly choice, however. Driving is a major contributor to greenhouse gases, accounting for nearly 30 percent of U.S. greenhouse gas emissions. To keep your carbon footprint low, try to do your local holiday shopping in a single trip and consider carpooling with friends.
Give a homemade gift
If you're looking for a creative, affordable and sustainable gift idea, you can't go wrong with a homemade gift. Taking time out of your hectic schedule to make something unique for your friends and family members is sure to make them feel special and loved. The only question is: what should you make?
From homemade vegan fudge to do-it-yourself lotion bars, there are an endless number of gift ideas that you can whip up at home. If you're skilled in a particular area (think: sewing or woodworking), you might consider lending your talents to making a personalized DIY gift.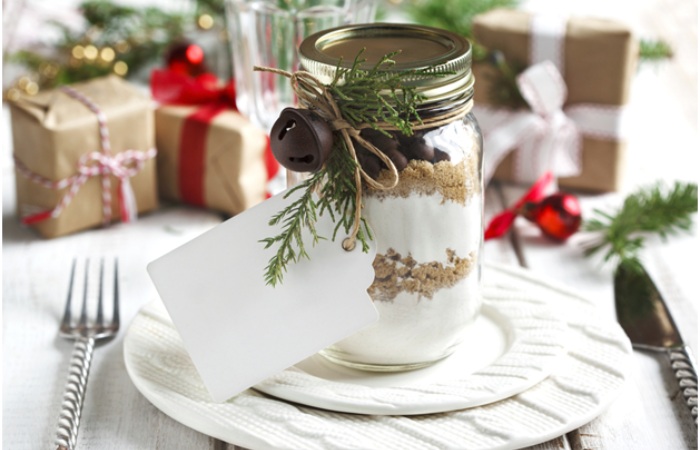 Choose practical stocking stuffers
In the hectic atmosphere of holiday shopping, stocking stuffers often become an afterthought. The end result is a hodgepodge of impractical items that are bound to end up in a landfill.
This year, challenge yourself to find practical stocking stuffers that your loved ones will actually use. Better yet, try to choose eco-friendly stocking stuffers. For example, instead of buying bottled shampoo with toxic ingredients, fill their stocking with a plastic-free shampoo bar made with plant-based ingredients. Not only will you save money with this strategy, but you'll also be helping the planet by getting your friends and family hooked on sustainable goodies.
Give an experience gift
Who doesn't love experience gifts? Whether it's tickets to a concert, an outing to a fancy spa or a rock climbing membership, giving someone an unforgettable experience for the holidays is a great way to create wonderful memories without adding clutter to the recipient's home. Best of all, you don't need to shell out the big bucks for a thoughtful experience. For instance, you could take your loved one on a fishing trip, go to dinner at your favorite restaurant or do an escape room together.
Wrap your gift thoughtfully
Gift wrapping is an important part of gift-giving, allowing us to hide the identity of the gift until the perfect moment. But the problem with gift wrap is that it's notoriously difficult to recycle and the very definition of wasteful.
Thankfully, there are plenty of gift wrap alternatives to help make your gift-giving more sustainable. One idea quickly gaining traction in the United States is furoshiki, a traditional Japanese way of gift wrapping that uses fabric instead of paper. Use leftover scraps of fabric to make a furoshiki-style knot or throw in a bonus gift by wrapping your gift in a tea towel or a pretty handkerchief.
If that sounds like too much work, consider wrapping your gifts in old newspapers or old maps. You can also put your gifts in reusable jars, tins, baskets and pouches.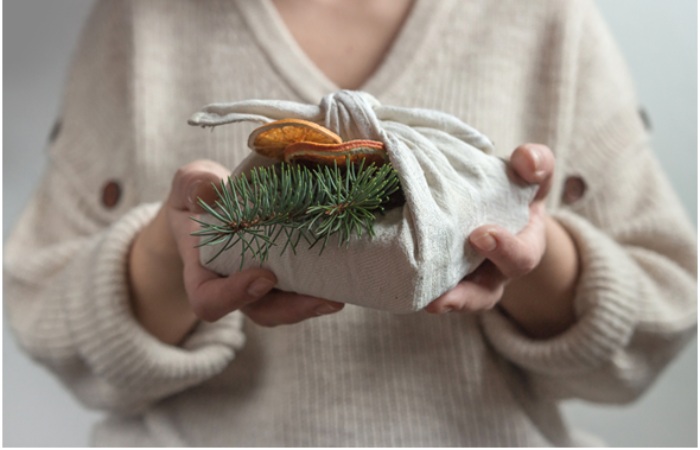 Host a Secret Santa
For the holidays, would you rather receive a bunch of cheaply-made gifts that will break within a year or a single, high-quality gift that you'll use for years to come? Personally, we'd choose the high-quality gift every time.
If you feel similarly, consider hosting a Secret Santa with your friends and family members. The idea is simple: draw names from a hat and buy only a single gift for that person. By limiting your gift-giving to one person in the entire family, you can splurge on a high-quality gift that your loved one has had their eye on for ages.