What's fun about being a teenager is that you can mix and match things, including clothes, to suit your mood. However, knowing that you have a large selection in your closet can take time and effort. You can choose anything, rummage through your cabinet, and select the best pair, but will it suit you best? So, if you're looking for outfit ideas for your adolescent girl, you've come to the right place. Here, we've divide our outfit ideas into two categories: school outfit ideas and spring outing outfit ideas. Let's take a look!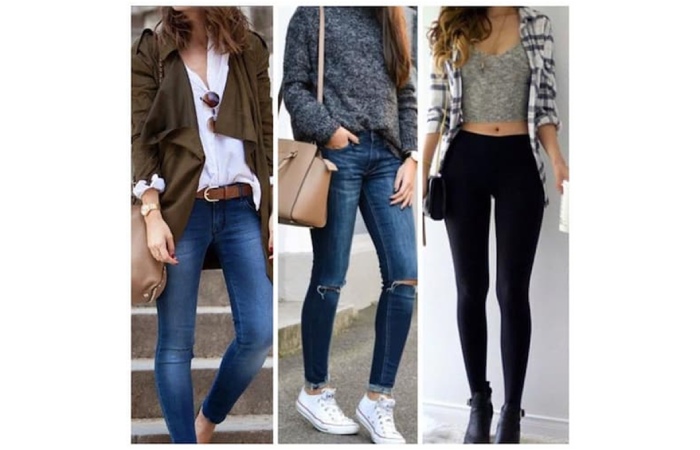 Clothing Ideas for School
Long Sleeve Top, Flared Pants, Sneakers
If you have little time to plan an outfit for your wash day, a long-sleeved top and pants will suffice. You can also wear this with a good pair of sneakers with a custom shoelace name to make you more special. This outfit is technically simple to put together, comfortable, and you only need one piece. Plus, adding a baseball hat to complete the look is a great casual school outfit.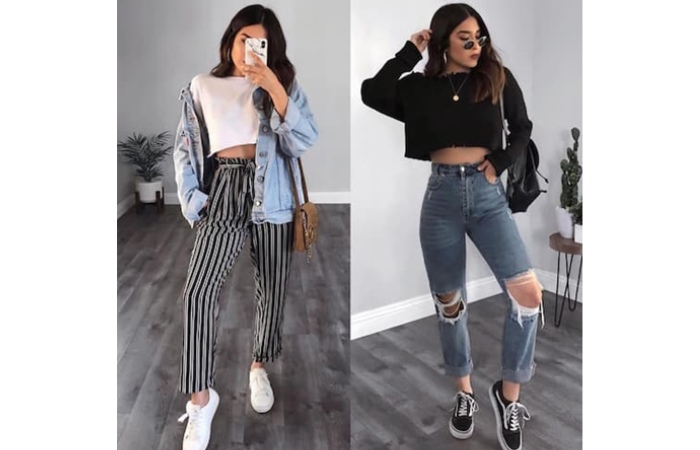 Sweater, Miniskirt, And Loafers
Wearing sweaters, miniskirts, and loafers is another fashionable academic chick look you can try. You can also pretend to be wearing your school uniform fashionably. Furthermore, the loafers will undoubtedly complement the miniskirt and bag. However, check your dress code before wearing this outfit to see if skirts are permitted. It is preferable to follow school rules while remaining that fashionable teenager.
Cardigan And Cargo Pants
A great cardigan and cargo pants are perfect for your teenage girl's school outfit. It's simple to find and won't set you back much for this pair. Wear a warm-colored cardigan with earth-toned pants to make yourself more visually appealing. Furthermore, wearing this one on rainy days or cold weather is an excellent choice. You can also choose your favorite sneakers to complete this casual and baggy look.
Clothing Ideas for Spring
Romper, Denim Jacket, And Sneakers
One fashionable teen will most likely be seen wearing a romper with a denim jacket and sneakers. This clothing is easy to find in your closet too. Moreover, you can wear one in casual settings such as malls, parks, and even on the street. It's comfortable, too, especially if you pick those floral printed rompers and get those beautiful vans sneakers. Plus, this outfit is so versatile that you can wear it to anything from lunch or dinner to a casual get-together with friends.
Crop Top and Jeans
Wear a colorful crop top and jeans for a streetwear look. It is one of the simplest outfits you can wear casually during spring because it is comfortable and visually appealing. Furthermore, most crop tops are made of cotton, which is also lightweight. A matching set of colorful hair clips will make it even better. This clothing will give you a fashionable appearance—a fun way to complete this look.
A Mini Dress, Denim Jacket, And Sneakers
Wear those sneakers with your mini floral dress and a denim jacket. This casual spring look for adolescent girls will bring out their cute side. Furthermore, this outfit is ideal for hanging out with their friends or dining out. You can never go awry with a good pair of sneakers and a great denim jacket. This style's layering is not overpowering, and you can even wear it to school.
Graphic Shirt, Denim Shorts, And Trucker Hat
Another easy-to-mix-and-match pair for your spring look is graphic tees with denim shorts and a trucker hat. This is another streetwear icon that any teenage girl can pull off. It's comfortable and the perfect casual look for spring. If you want to go all out, add some cool tennis shoes, a shoulder bag, and vintage aviator shades.
The Bottom Line
These outfit check ideas are simple and will not break the bank. Plus, nothing beats wearing that confidence and smile while rocking your casual styling by wearing our suggested attire for teenage girls.