Your workplace should be a place wherein you can focus on your work and not allow any other elements to bother you. With that, you may need to ensure you have good indoor quality inside the room.
Good air quality is highly important as it can affect your overall health and your concentration. If the air you breathe isn't likeable, you might be too distracted and focus on the air instead of the task you need to accomplish. With that, listed below are the ways on how you can achieve excellent indoor air quality inside your workplace:
1. Invest In An Extraction System
One way you can effectively improve indoor quality is by investing in an extraction system as this helps eliminate dust and filter any air pollutants inside the room. In this way, you can guarantee that the air every employee breathes is completely healthy and safe to work around. Using an extraction system is highly important, especially if you're working in an environment prone to toxic and hazardous fumes.
While investing in an extraction system can be expensive, it'd help provide a comfortable and safe indoor air quality that'll benefit everyone inside the room. Moreover, it'd also help eliminate any health complications due to poor air quality.
2. Continuously Clean The Workplace
You should always try to clean your workplace daily. With a tidy workplace, you can eliminate the possibility of mold, allergens, dust, and contaminant formation, which could affect the air quality inside a room.
Ideally, you should wipe down everything, including the walls and tables. You can begin cleaning before work hours to ensure it'll be a fresh batch of air. Preferably, you should use eco-friendly cleaning materials that won't release any harsh chemicals.
3. Include Indoor Plants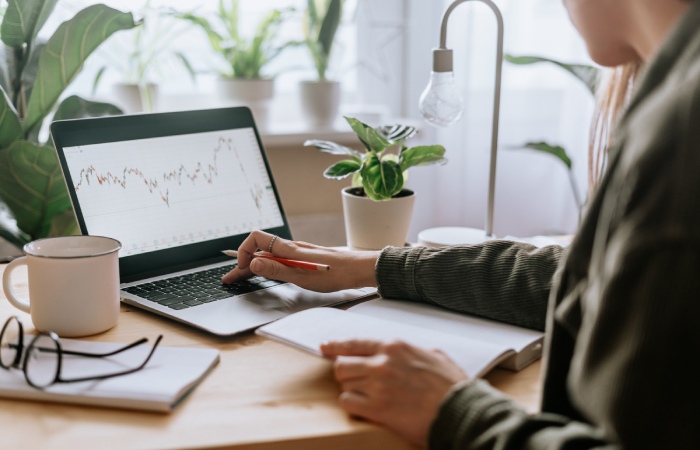 For a more natural approach, it won't hurt to include air-purifying plants inside the room. In this way, all you have to do is place your indoor plants strategically, and it should help make the room inside healthier.
You can choose to add pathos, aloe vera, peace lily, spider plants, rubber plants, or ferns as these can help purify the air inside your workplace. However, you need to ensure that you know how to care for your plants properly by identifying the light and water needs. In this way, you can maximize their lifespan, allowing your workplace to have healthy air.
4. Change HVAC Filters Regularly
With your workplace, you need to ensure that you change your HVAC filters regularly. When you choose to keep them in your system for quite some time, they can accumulate plenty of dust and air pollutants that can harm your indoor air quality. cotton kurta
To prevent any health issues, you should clean or change your HVAC filters every one to two months. However, if you notice that your HVAC filter is accumulating more dirt, you should consider cleaning them weekly to ensure it can continue to function healthily.
5. Provide Proper Garbage Disposal
A workplace will never be complete without a pantry where people can take a short break to eat a snack or have a cup of coffee. While it might be a separate room, it's still inside your workplace, which could harm the overall air quality.
When people leave foods or beverages inside the room wide open, it can attract pests which could develop into unpleasant odors. Ideally, you should provide your workplace with a proper place to dispose of the garbage efficiently. It'd be beneficial if you could separate food and dry wastes for proper recycling.
Apart from providing plenty of garbage disposal, you should also inform everyone about what they should do with their trash and how they should clean up. This will help promote cooperation and cleanliness inside the room.
6. Conduct Air Quality Tests
No matter how hard you try to clean your workplace all the time, it might still not be enough to have good indoor quality. Hence, you should conduct air quality tests regularly. This will help identify your indoor air quality to know which steps to take.
You can purchase an indoor air quality monitor that'll provide you with results about how clean or polluted your air is. Moreover, you can also hire professionals that can create a thorough test inside the room for you. This will help eliminate any possible health concerns. However, if you notice that it's still in awful condition, you might want to consider purchasing air purifiers.
Conclusion
Indoor air quality is essential in the workplace wherein more people could get infected. While improving it can be an added cost, it'll be worth it if it means everyone gets to be healthy. Moreover, you shouldn't forget to promote cleanliness inside the workplace as you'll be needing everyone's cooperation.women's wear