It might be difficult for senior citizens to keep their homes tidy as even routine maintenance requires considerable time and effort. Seniors with limited mobility or who are ill may find it challenging to keep up with everyday responsibilities.
A clean and comfortable home can significantly impact the quality of life of your loved one. While most senior people prefer to age in their own homes, there are a few concerns regarding home cleaning that must be addressed to do so safely.
1. Ask The Assistance Of A Home Care Service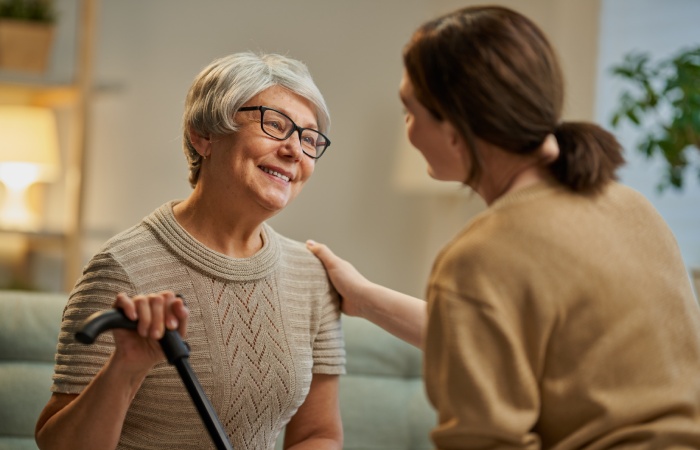 Due to health or mobility concerns, seniors may find it challenging to conduct labor-intensive domestic tasks. The caregiver may desire to consider hiring a professional housekeeper in these instances, light housekeeping Myrtle Beach. Numerous housekeepers have been trained to assist the elderly with everything from cleaning to closet organization.
Hiring a professional caregiver is one of the most effective strategies for ensuring your loved one receives assistance with daily tasks. If you're seeking a dependable, well-trained caregiver to assist your ageing loved one with daily living tasks, you should call Family First Home Care or a comparable service.
2. Eliminate Any Trip Hazards
Falls are the leading cause of harm in the elderly. Making the home as to prevent falls for seniors is one of the most critical things you can do to reduce risk and increase senior home safety.
Throw rugs should be avoided in this area. While they're attractive, they typically lack a rubberized backing that helps them hold the floor. Remove any collected debris such as newspapers, untucked clothing, and shoes.
Increase the environment's openness. It'll be significantly easier if the elders are still mobile and don't require a wheelchair or walker. Entrances should be at least 32″ wide to assist entry in the latter case. Any tight corners immediately preceding or following a doorway should be considered. These can obstruct access and complicate manoeuvring.
3. Create A Schedule For Your Cleaning
Establish a weekly cleaning regimen for your loved ones if they require a gentle reminder. Avoid overburdening elders as they're more likely to adhere to reasonable and realistic schedules. Inquire about your loved one's weekly responsibilities and work with them to create a cleaning schedule that includes Wednesday book club meetings and Sunday church attendance.
Certain responsibilities such as making the bed and doing the dishes should be fulfilled daily. Still, time-consuming duties such as vacuuming or sterilizing the bathroom should be reserved for days when your loved one has free time.
If your loved ones are finding it difficult to keep on top of the workload, you could look at cleaning services such as San Antonio house cleaning, or a similar service in your area. Do make sure to look at reviews and recommendations so that you know they are good and safe and will give you the results you are looking for.
4. Create A Personal To-Do List
Once you've established that your loved one's home requires some tidying or a thorough cleaning, select a priority list of tasks that must be completed. Suppose you're willing to embark on a particular cleaning spree to permanently declutter your loved one's living space, prioritize deep cleaning tasks on your to-do list. Cleaning windows, steam cleaning furniture, and scrubbing ovens are just a few examples.
Make a list of areas requiring regular cleaning, arranging them in order of most frequently used to least frequently used. Begin in the kitchen and make your way through the living room, bathroom, and bedroom.
5. Assign Your Loved One Low-Impact Responsibilities
While seniors with mobility impairments can't assist you in lugging large trash bags to the trash can, they may be able to help you in other ways. Along with maintaining a neat room, your loved one will feel helpful and in control of their environment through other activities.
Seniors can go through their papers and pick what to discard while you do the heavy lifting around the house, or they can browse at their memories, decide what to keep and dust them while sitting in a chair or on the couch. They can also sift through clothing while seated, so gather your loved one's possessions and bring them on the couch. Provide them with a garbage bag in which to discard any unwanted clothing.
6. Maintain Constant Communication
Finally, elder home safety requires ongoing communication with a family member. You, the neighbors of your loved one, and a professional caregiver can all contribute to their safety.
Keep an eye on a senior during periods of excessive heat or cold. Help them maintain a healthy lifestyle. Encourage your loved one to wear an alarm necklace in the event of a fall. Remind a senior to take their time travelling between rooms; there's frequently no reason to hurry. Recommend to your older relative that they contact you for assistance before cleaning or repairing something.
Takeaway
A cluttered home can jeopardize the safety of an ageing relative. By supporting your seniors with housework, you can help them retain their quality of life and safety. Cleaning for an older adult doesn't have to be complicated; if you follow the cleaning instructions above, your senior relative will be able to live joyfully and healthily in their home for many years.