Skincare is an ever-growing industry that is expected to reach USD 200.25 billion by 2026. This presents a great business opportunity for many aspiring entrepreneurs who are willing to become part of the industry and start their own skincare line.
But, when starting out any business, you need a solid marketing strategy in place to advertise your brand. In today's digital age, many are drifting away from the traditional methods of marketing and are turning to social media to promote their brand, reach a wider client base, and generate more revenue.
In most cases, they use Instagram as their main social media marketing channel where they establish a beauty blog, offer their products, and provide tips and hacks to their customers.
But, simply creating a skincare blog on the platform isn't enough to start your business because there are several steps you need to take to build a strong online presence on Instagram. To help you along, here are five proven tips to get you started on your skincare business on social media.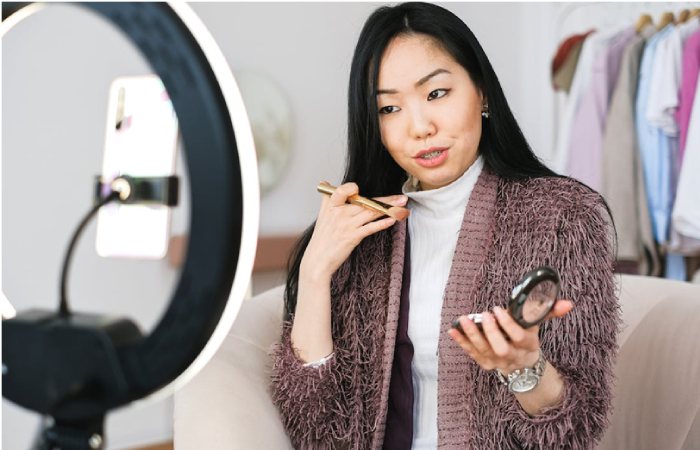 Create your brand
When starting your skincare business on Instagram, you need to create your brand first. This means picking a unique and catchy name that will help you be recognizable on the platform.
For greater recognition, make sure you set up your account in a way that is visually appealing, especially to your target audience, so you can reach them easier. For this, you should use a color palette, font, and even filters that give your page a cohesive look but also help you stand out from your competition. Try to be consistent with these features so your customers can recognize you simply by looking at the color, style, and feel of your account.
Implement the right tools
As a startup skincare business on Instagram, it can be difficult to create a strong online presence. There are already numerous beauty accounts on the platform, so standing out from the competition can be challenging. That's why you should invest in the right tools to promote your brand and grow your skincare account on the channel.
For example, there are tools you can use to grow Instagram followers through organic methods and find real customers who are genuinely interested in purchasing your products. You can also use these tools to improve your hashtag strategy, analyze your data and schedule your posts.
Share high-quality content
Creating and sharing high-quality and engaging content is essential when starting your skincare business on Instagram. This will make your account look professional and also help you increase your following base and improve your engagement on the platform. So, make sure you create good quality content for your products so you can present them in the best light to your customers.
For further engagement, make sure you use different content types, including videos, Reels, and Stories. For example, Reels are a great way to interact with your followers in real time and show how your products are being used and what their benefits are.
Collaborate with influencers
A type of digital marketing that can help you boost your social media game for your skincare business on Instagram is influencer marketing. This involves working with people who have a large following on the platform and will use their credibility to promote your products.
When searching for the right person for the job, you should look for an influencer who shares your brand beliefs and is a genuinely good fit for your products. Before making a choice, you may even explore their account to see what topics they cover the most, the type of content they prefer to share, and what their general style is for promoting and interacting with their followers.
Stay consistent
Staying consistent is very important when starting your skincare business on Instagram. This mainly refers to regularly posting new content on your feed to keep your followers engaged and allow new customers to find you.
In general, experts advise that you post at least once per day, usually in the morning before people go to work, or at night after they finish their daily activities. To save time and stay organized with your posts, consider creating a calendar with a posting schedule that works best for you.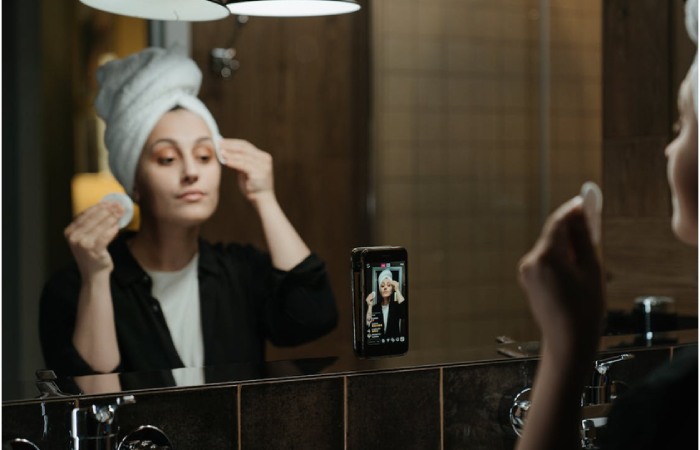 Final thoughts
To start a skincare business on Instagram, you need to create strong social media marketing. This involves taking several steps which will help you build a strong online presence on the platform, increase your reach and improve your engagement. If you need help getting started, refer to our post and follow the tips on how to launch a successful skincare business on the most popular social media channel.