It's trash day, and the recycling bin is overflowing. As you shove one last empty plastic laundry detergent jug into the bin, you recall your New Year's resolution to try to live a more sustainable lifestyle this year. You picture whales and dolphins swimming under the Great Pacific Garbage Patch, and you feel a sudden sense of urgency to make a difference. You might not be ready to install solar panels on your roof, upgrade your windows or buy an electric vehicle just yet…so how can you get started on your eco-conscious journey without getting overwhelmed?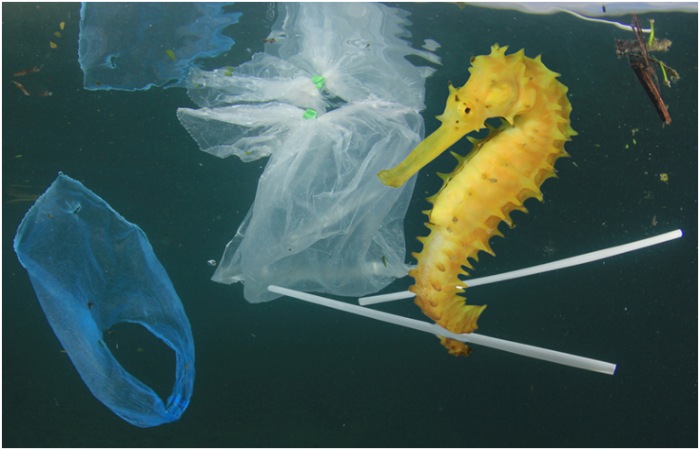 Start Slow and Think Small
While every little bit helps, our planet won't be saved in a day, and it's easiest to stick to resolutions when they're manageable. First, try setting a specific, attainable goal, like taking three steps toward sustainability by the end of the year. Then, break your big goal into smaller sub-goals so that you can easily measure your progress. Start out by making changes that are easy to incorporate into your day since small successes can reinforce your dedication to your goal. These things don't have to cost much money or take much extra time, but they can give you a sense of accomplishment and satisfaction when you've finished them that can keep you on track.
Reduce your packaging waste. Swapping your usual laundry liquid for laundry detergent sheets with zero plastic packaging is a great way to reduce your plastic use. You can also choose boxed water for the office drink cooler instead of water bottled in plastic. Ordering takeout for date night? Support your local restaurants that use biodegradable packaging for their to-go orders instead of Styrofoam or plastic.
If you don't already have a recycling service set up at your home, you can usually start this service through your city utility service for a low monthly fee. If your municipality doesn't offer recycling services, or if you live in a multi-unit building that doesn't recycle, check to see if there's a recycling dropoff location nearby.
Manage your water usage. When possible, avoid drinking bottled water since it takes upwards of 17 million barrels of oil annually to create the plastic packaging. You can also fix leaky toilets, set timers for showering and swap faucets and shower heads with low-flow aerators. When it comes to outdoor spaces, you can consider keeping hardy plants that require less water and opt for landscaping techniques that keep your water usage to a minimum.
Change your light bulbs. When your incandescent lights burn out, replace them with energy-efficient LEDs, which use up to 85 percent less energy.
Power down. Turn off lights when you leave a room. Turn off your computer when you leave work for the day. Unplug electronics when you're not using them. These might seem like minor details, but every little watt adds up.
Eat more plant-based meals. BBC reports that livestock emissions make up more than 14 percent of man-made greenhouse gasses This doesn't mean you have to completely alter your eating habits, but even reducing your meat consumption by one day per week can have a big impact.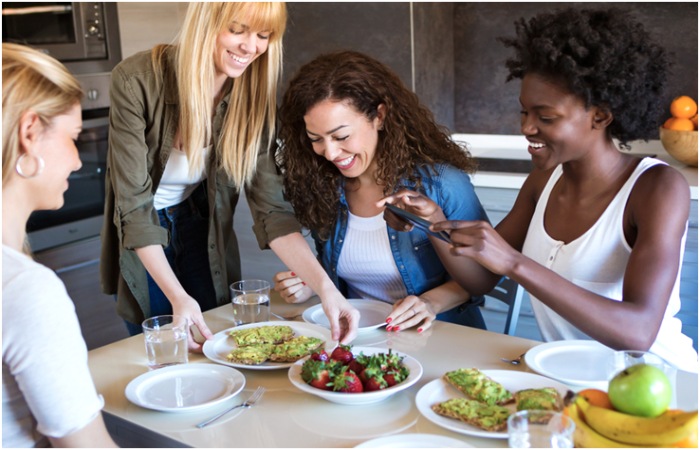 Invest In Reusables
Once you've boarded the sustainability train, you might not want to get off. This is right about the time you'll find yourself getting lost in the food storage aisle at your local department store, amazed at all the options.
Be eco-smart about spills. Instead of using disposable paper towels to clean up household messes, switch to reusable paper towels. Use them for sopping up spills, washing or drying dishes and everyday cleaning. Just throw them in the wash and line dry as needed.
Ditch disposables for eating and drinking. Keep a reusable stainless steel straw and set of travel cutlery in your glovebox or backpack for convenient eco-friendly consumption on the go. Forgo disposable water bottles for ones made of glass or stainless steel, and bring your reusable travel mug with you next time you hit your local coffee shop in the morning.
Lose single-use food storage. Instead of using disposable sandwich bags, plastic wrap and aluminum foil, keep your leftovers or packed lunch fresh using sustainable options. Beeswax wrap is a refrigerator-friendly substitute for plastic wrap (but it's not recommended for the freezer). Some brands can last up to a year, and when it has lost its effectiveness, you can cut it up and compost it or use it as a natural firestarter. Glass storage containers, silicone resealable bags and Mason jars are all widely available, and you can often find them on sale at home goods stores. ​​Cotton food storage bags are great for storing fresh produce or bulk items like nuts, beans, grains and seeds. Take them with you to the grocery store next time you're hitting the produce aisle so you can ditch the plastic produce bags.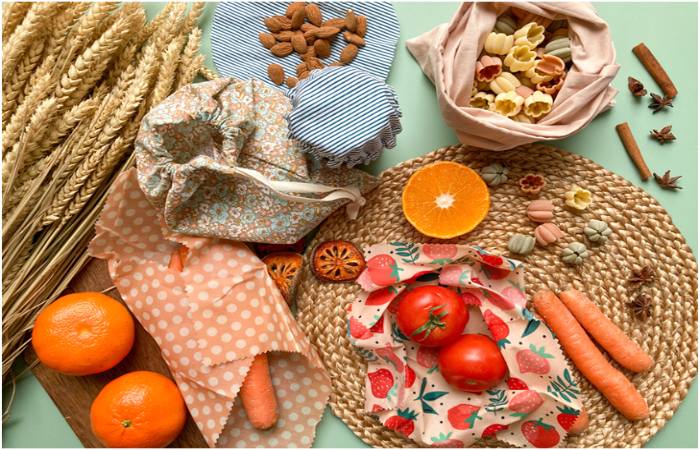 Make It Fun
Do-It-Yourself. Try making some easy no-sew cloth napkins. Even novice crafter can impress their guests with these luxurious linen napkins. Bonus sustainability points if you upcycle an old linen tablecloth for this project.
One person's trash is another's upcycled treasure. Remember the overflowing recycle bin? Host an upcycled craft night with friends where you turn empty soup cans and yogurt containers into adorable succulent planters. Is your neighbor throwing out a dresser that's a little rough, but still solid? Repaint it, change the cabinet hardware and give it new life.
Get the kids involved. Our kids are our future. Make a big difference by teaching your kids how they can make a difference, too. Try a fun STEM project using recyclables. Turn a 2-liter bottle into a self-watering planter, make a marble run out of old cardboard tubes or plant a garden using a variety of upcycled containers as pots.
Host a clothing swap. About 85 percent of discarded clothing and textiles in the United States (including unused and unsold clothing and textiles) will either be incinerated or end up in a landfill, and a lot of that waste comes straight from the clothing manufacturing and retail industries. Eco-conscious fashionistas are looking for alternatives to the fast fashion that has become the norm. Meanwhile, you can cut down your textile waste by having some friends over to dig through each other's piles of outgrown favorites or new-with-tags gems.
Grow pollinator-friendly plants and flowers. Pollinators are essential to biodiversity, as well as clean air, soil and water. You can attract pollinators and create a healthy habitat for them by planting a pollinator garden. Make sure to research which plants are native to your area so you can avoid problems with invasive species.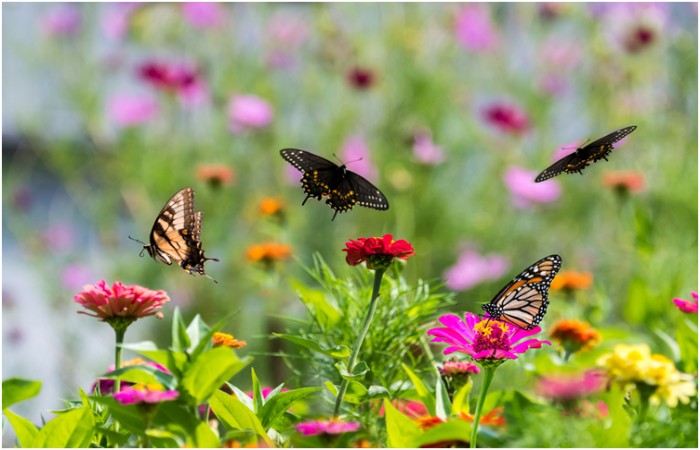 Keep It Simple
Remember to baby-step your way through your journey to a sustainable future. Every simple move you make toward a more sustainable lifestyle, whether it be switching to dissolvable laundry sheets or sewing your own napkins, brings us all that much closer to a healthier planet.